BIOGRAFÍA DE GEMMA JONES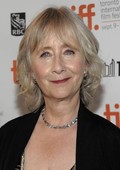 Gemma Jones (Londres, Inglaterra, 4 de diciembre de 1942) es una actriz britanica, conocida por sus papeles como la Señora Pomfrey en las adaptaciones cinematograficas de la saga Harry Potter y como la espia Connie James en la serie de television Spooks.
Es hija de Irene Isaac y del actor Griffith Jones. Su hermano menor es el actor Nicholas Jones. Asistio a la Royal Academy of Dramatic Art. Tuvo un hijo junto al director Sebastian Graham-Jones, nacido en 1975, y a quien llamaron Luke G. Jones. Luke es productor de cine.
Fue reconocida por primera vez fuera del Reino Unido en 1974, despues de hacer el papel de la emperatriz Frederick en la serie dramatica de la BBC, The Duchess of Duke Street. Despues hizo el papel de la Sra. Dashwood en Sense and Sensibility (1995), pelicula ganadora de un premio Óscar y en la que actuo junto a Kate Winslet, Alan Rickman y Emma Thompson.
Entre sus numerosas peliculas estan Shanghai Knights, donde vida a la reina Victoria; Harry Potter y la camara secreta, en el papel de la Señora Pomfrey; El diario de Bridget Jones y su secuela, en las que interpreto a la madre de la protagonista; Sin noticias de Dios; Los demonios de Ken Russell; The Feast of July; Wilde; y El caso Winslow.
Filmografia:
Peliculas:
1971 The Devils Madeleine
1988 Paperhouse Dr. Sarah Nicols
1995 Sense and Sensibility Sra. Dashwood
Feast of July Sra. Wainwright
Wilde Lady Queensberry
1997 Jane Eyre Sra. Fairfax
1998 The Theory of Flight Anne
1999 The Winslow Boy Grace Winslow
Cotton Mary Sra. Freda Davids
2001 Sin noticias de Dios Nancy
El diario de Bridget Jones Madre de Bridget
2002 Harry Potter y la camara secreta Señora Pomfrey
2003 Shanghai Knights Reina Victoria
2004 Bridget Jones: The Edge of Reason Mama de Bridget
2005 Fragiles (Frágiles) Sra. Folder
2007 The Contractor Sra. Day
2008 Good Madre
2009 Harry Potter y el misterio del principe Señora Pomfrey
2010 Conoceras al hombre de tus sueños Helena Shepridge
Forget Me Not Lizzie
The Cellar Patricia
2011 Hysteria Lady St. John-Smythe
2011 Harry Potter y las Reliquias de la Muerte - Parte 2 Señora Pomfrey
2012 The Lady Vanishes Rose Flood-Porter

Series de television:
1962 No Hiding Place Brenda 1 episodio
1963 The Human Jungle Pamela 1 episodio
1964 Z Cars Sra. Aldiss 1 episodio
1965 - 1966 Theatre 625 Nina, Victoire y Lucille Desmoulins 2 episodios
1967 Rainbow City Mary Steele 4 episodios
Kenilworth Reina Elizabeth I 4 episodios
1970 The Spoils of Poynton Fleda Vetch 4 episodios
1974 Fall of Eagles Princesa Vicky 2 episodios
1976 - 1977 The Duchess of Duke Street Louisa Trotter 31 episodios
1987 Inspector Morse Anne Staveley 1 episodio
1990 Ruth Rendell Mysteries Sra. Peveril 3 episodios
1991 Devices and Desires Alice Mair 6 episodios
1997 The Phoenix and the Carpet Sra. Day
Good Sra. Bibble
2000 Longitud Elizabeth Harrison
2002 Bootleg Sra. Bubby
Midsomer Murders Maisie Gooch 1 episodio
2003 Agatha Christie's Poirot Srta. Williams 1 episodio
2003 - 2008 Trial & Retribution Dr. Jean Mullins 10 episodios
2005 All About George Kay 6 episodios
Judge John Deed Profesora Moriarty 1 episodio
2007 Who Killed Mrs De Ropp? Sra. De Ropp
Ballet Shoes Dra. Jakes
2007 - 2008 Spooks Connie James 16 episodios
2010 The Secret Diaries of Miss Anne Lister Tia Lister
Whistle and I'll come to You Alice Parkin
2011 Merlin Cailleach 2 episodios
2012 13 Steps Down Olive 2 episodios

Teatro:
1994 Unfinished Business - Steven Pimlott The Pit Theatre junto a Jasper Britton, Toby Stephens y Philip Voss

Otros proyectos y participaciones:
When Love Speaks (2002, EMI Classics) - Shakespeare's "Sonnet 50" ("How Heavy Do I Journey On the Way").
816