BIOGRAFÍA DE PETER SULLIVAN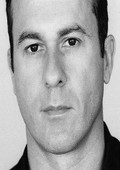 Peter "Peter pan, el regreso al país de nunca jamás" Sullivan es un actor britanico mejor conocido por su trabajo como escritor para varias compañias de teatro alredero de Europa y los Estados Unidos.
Biografia:
Estudio en el Central School of Speech and Drama de 1983 a 1986.
En 1987 se caso con la escritora catalana Anna Klamburg, sin embargo la pareja se divorcio en 1993. Peter y Anna tienen un hijo, el musico Jake "Jacobo" Sullivan.
Carrera:
Ha aparecido en numerosas obras de teatro entre ellas Way of the World, Stoning Mary, Certain Young Men, Lulu, The Pain and the Itch, Rock 'n' Roll, entre otras.
En 1982 Peter se unio al Teatro National Youth donde interpreto a Edmond en la obra King Lear, mas tarde se unio al teatro Old Vic Youth donde interpreto el papel principal en la obra Macbeth. Mientras estuvo en el teatro Nacional formo el Grupo de Actores (en ingles: The Actors' Group).
En 1988 se unio al grupo catalan La Fura Dels Baus y trabajo con ellos en su trilogia Accions, Suz/O/Suz y Tier Mon.
En 1993 aparecio por primera vez en la television cuando aparecio en el sitcom Over The Rainbow donde interpreto a Nick, uno de los personajes el papel principales.
En el 2001 interpreto al Coronel SS Karl Schoengarth en la multi-premiada pelicula Conspiracy dirigida por Frank Pierson.
Entre el 2008 y el 2009 aparecio en series como 10 Days to War, The Passion, Kröd Mändoon and the Flaming Sword of Fire, New Tricks, The Fixer, Trinity, The Thick of It y en la serie Spooks donde interpreto a Viktor Sarkisian durante dos episodios.
En el 2011 se unio como al elenco de la serie The Borgias, donde interpreto al Cardenal Ascanio Sforza, hasta el final de la serie en el 2013.
En marzo del 2015 aparecio como invitado en el ultimo episodios de la segunda temporada de la serie The Musketeers donde interpreto a Vargas, un espia español.
Filmografia:
Series de Television:
2015 The Musketeers Vargas episodio "Trial and Punishment"
2015 Critical Dr. Clive Archerfield 2 episodios
2015 Indian Summers Hugh Slater episodio # 1.8 - miniserie
2014 The Crimson Field Maj. Jocelyn Ballard episodio # 1.5 - miniserie
2013 Ripper Street Franklin Stone episodio "Threads of Silk and Gold"
2011 - 2013 The Borgias1 2 Cardenal Ascanio Sforza 27 episodios
2009 The Thick of It Geoffrey 2 episodios
2008 - 2009 Spooks Viktor Sarkisian 2 episodios
2009 Trinity Det. Insp. Ryan Worthing episodio # 1.9
2009 The Fixer Gabor Antonov episodio # 2.2
2009 New Tricks Curtis McCormack episodio "The War Against Drugs"
2009 Kröd Mändoon and the Flaming Sword of Fire Hombre Misterioso episodio "Wench Trouble"
2008 The Passion Abogado de Temple 3 episodios - miniserie
2008 10 Days to War Oficial del MI6 episodio "Why This Rush?"
2007 The IT Crowd John episodio "Smoke and Mirrors"
2005 - 2006 Wire in the Blood A.C.C. Paul Eden 4 episodios
2005 - 2005 I Shouldn't Be Alive Greg Rasmussen 2 episodios - documental
2006 Vital Signs Gareth Reeves episodio # 1.3
2006 I Shouldn't Be Alive: Science of Survival Greg Rasmussen episodio "Jaws of Death"
2005 The Brief Neil Delaney episodio "Forever on the Mind"
2005 Extras Director de Cine episodio "Ross kemp"
2005 The Last Detective Nick Roberts episodio "Friends Reunited"
2005 Ultimate Force Vasily episodio "Weapon of Choice"
2005 Nathan Barley Geoff Moss episodio # 1.1
2004 Mile High Dougie episodio # 2.6
2003 Single Jim episodio # 1.4
2003 Strabge Bob episodio "Kaa-Jinn"
2003 State of Play Abogado de Stephen episodio # 1.3 - miniserie
2002 The Bill Det. Inps. Daniel Hayes 11 episodios
1999 Hope & Glory James Wooley episodio # 1.5
1999 Casualty Det. Inps. Martin Lawrenson episodio "Atrapada"
1998 Heat of the Sun Thomas Drennan episodio "El precio del cariño"
1998 Peak Practice Richard Beamer episodio "All Fall Down"
1995 - 1997 Backup Det. Insp. Overton 12 episodios
1997 Kavanagh QC Guy Salthouse episodio "Ancient History"
1995 Chandler & Co Paul Stoddard episodio "The American Dream"
1994 Between the Lines Supt. Atkins episodio "A Safe Pair of Hands"
1993 Over the Rainbow Neil tv serie

Cine:
2015 The Scandalous Lady W Mr. James Farrar junto a Natalie Dormer, Aneurin Barnard, Shaun Evans & Alex Beckett
2014 The Face of an Angel James Pryce junto a Cara Delevingne, Kate Beckinsale, Daniel Brühl & Ava Acres
2010 Alice Padre de Alice corto - junto a Maxine Peake, Amelia Shelley, Luke Treadaway & Tamzin Griffin
2010 Morning Echo Donald Moffatt
2008 Hancock & Joan Edward Joffe
2005 A Very Social Secretary Gould
2005 Puritan Richard
2004 Sex Traffic Rick
2003 Monsieur N. Thomas Reade
2002 Out of the Game Mike
2001 Gypsy Woman Policia
2001 Conspiracy Col. Karl Schöngarth
2000 Christie Malry's Own Double-Entry Wagner
1999 The Adventures of Young Indiana Jones: Tales of Innocence Coronel Serre
1997 The Jackal Vasilov
1996 Lord of Misrule Dr. Glanville
1995 El efecto mariposa Duncan McHale
1995 Devil's Advocate Domenic Balzo
Teatro:
- Rosmersholm Mortensgaard Almeida Theatre
2006-2007 Rock 'n' Roll Ferdinand Trevor Nunn Royal Court & Duke of York's Theatre
2007 The Pain and the Itch Cash Bruce Norris Royal Court Theatre
2001 Lulu Jack the Ripper Jonathan Kent Almeida Theatre
- Stoning Mary Esposo Marianne Elliott
- Drummers Ray Max Stafford-Clark
- Macbeth
- Bacchae Pentheus
- Napoli Millionaria Lyttelton Theatre
- Richard III National Theatre
1982 King Lear Edmond National Theatre
Premios:
Best Newcomer Evening Standard Award Drummers Nominado
412